The work and ideas of the architect
and the sentiment of Sanuki Ryokusou.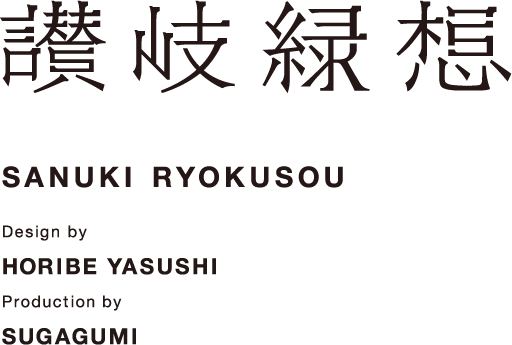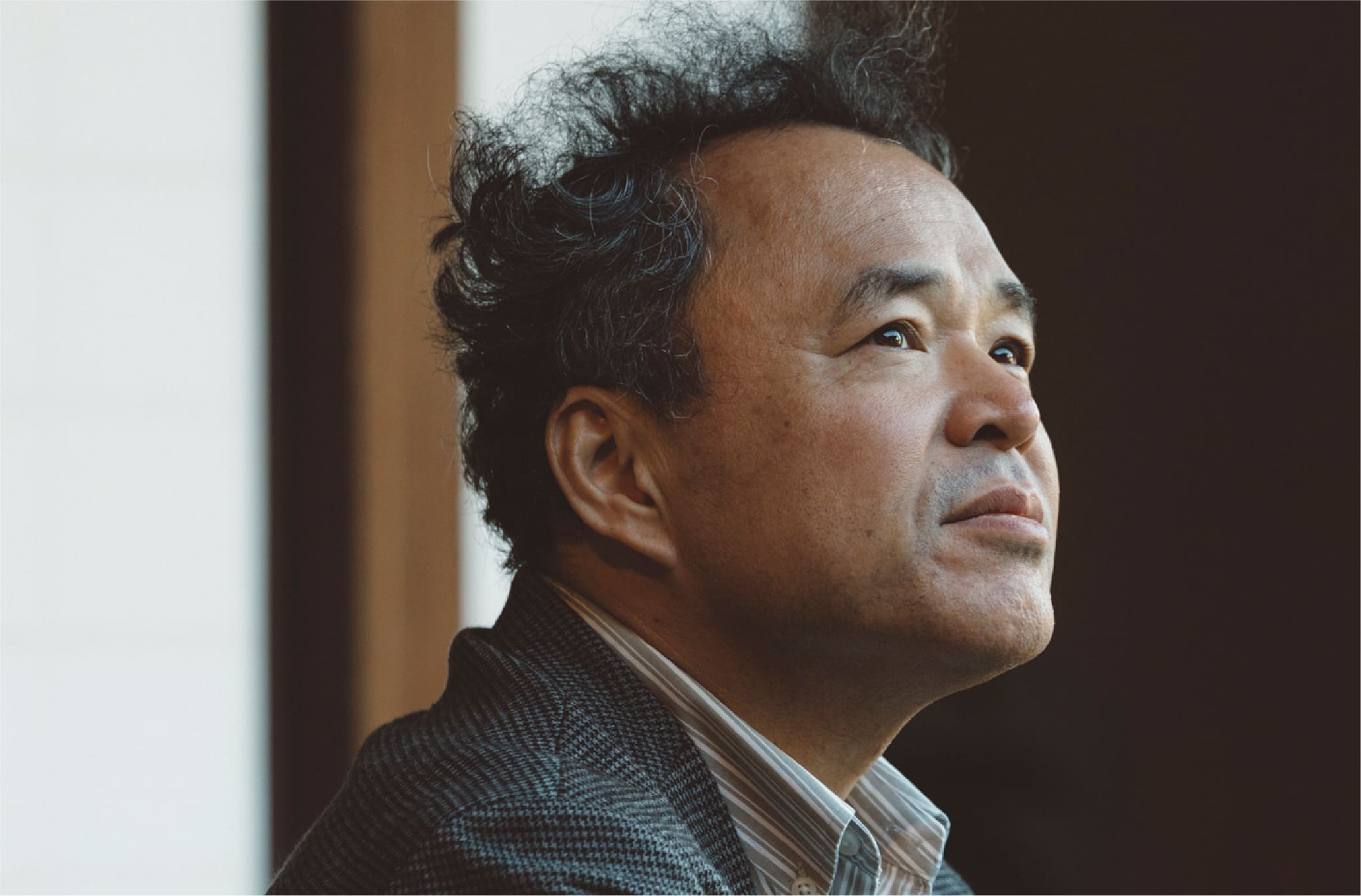 Built by
Horibe Architecture
Message from the architect
In my profession, there are two roles: building and architecture. The former maintains the lifestyle and assets of a person while the latter passes down memories over generations. I believe that connecting generations through people's memories is one of the most important roles of an architect. This can be seen while walking through the town of Sanuki, especially Nio. Without a railroad passing through the town or even any temples along the Shikoku Pilgrimage, Nio is even to this day brimming with old-fashioned sceneries and spaces. Not only that, the climate and food are lovely and the people of the area are never in a rush. In a relaxing and bountiful place like this, there is nothing more that you need. This is most certainly what makes this home so special. When thinking of Sanuki Ryokusou, I was inspired to create a home where the people residing could take in the atmosphere and lifestyle treasured by this area.
The buildings of Sanuki Ryokusou were built to appear as though they have been standing as a part of this town for years and years. For example, the material and style of the wood used will differ depending on the area. This is shown through the use of traditional styles and materials such as burned cedar, kikumagawara, monitor roofs, and lean-tos. Conversely, the interior of the building integrates modern-day lifestyle and implements the technology found only in today's world. Examples of this are the top-notch thermal insulation and airtightness. Good thermal insulation and airtightness are based on wisdom that fundamentally utilizes the power of nature. Mechanisms such as insulation have been used in Japanese homes even during olden times. Not only that, the roomy dimensions that are common in Shikoku are also a special characteristic of the design. Even still, the line of flow is simple and compact. Additionally, the abundance of planning is another charm of this architectural structure.
Architecture affects everything about bodily sensations. I believe that it is better to discover the true value of this residence at your own pace during a long-term stay rather than a short-term stay. This is a home nestled closely to the nature of the land, allowing you to experience the seasons and climate to their fullest. We will make sure to keep this home completely maintained. Staying at Sanuki Ryokusou in Nio will allow you to take in its true essence a little at a time. I would love for people to relax and spend time at this residence as they appreciate its charms.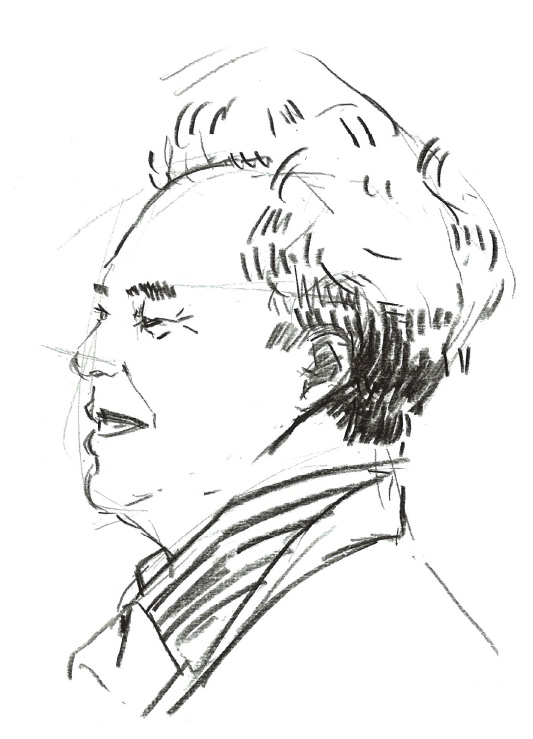 PROFILE
1967

Born in Yokohama, Kanagawa Prefecture, Japan

1990

Graduated from University of Tsukuba, School of Art and Design, specializing in Environmental Design

1991−1994

Apprenticed under Yoshihiro Masuko at Masuko Atelier

1994

Established Yasushi Horibe Architect & Associates

2002

Received 18th annual Yoshioka Award for "Gallery in Ushiku"

2007−

Began as lecturer at Kyoto University of Art and Design Graduate School

2016

Received Architectural Institute of Japan award for his work "Charnel House in Chikurin-ji"
EXHIBITION
2017

"Japan, Home Archipelago – French Architect Surprised by Japanese Home Designer"
Panasonic Shiodome Museum of Art (Tokyo, Japan)

2005

"Yasushi Horibe: A Human Space for Architecture"
TOTO GALLERY MA (Tokyo, Japan)

2005

"Sound of Silence" Publish Commemoration Exhibit
Nanyodo Books (Tokyo, Japan)

2005

galleria abitare opening exhibition
galleria abitare (Tokyo, Japan)

2005

"SENSAI" Japanese Architecture Exhibition
Taksim Art Gallery (Istanbul, Turkey)

2004

"memento mori"
Honen-in (Kyoto, Japan)

2003

"SENSAI" Japanese Architecture Exhibition / Cooperative Exhibition
The National Museum of Architecture (Mexico City, Mexico)
ARCHITECTURE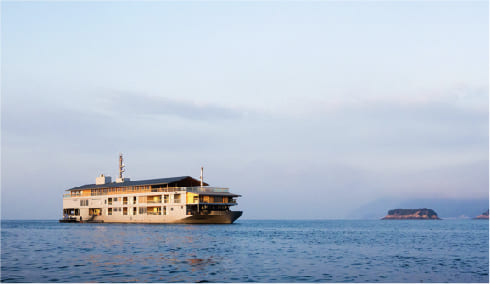 guntû
2017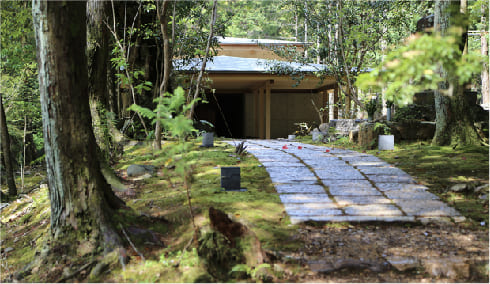 Charnel House in Chikurin-ji
2013 (Kōchi, Japan)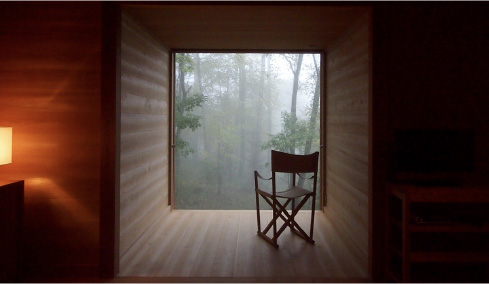 House in Tateshina
2010 (Nagano, Japan)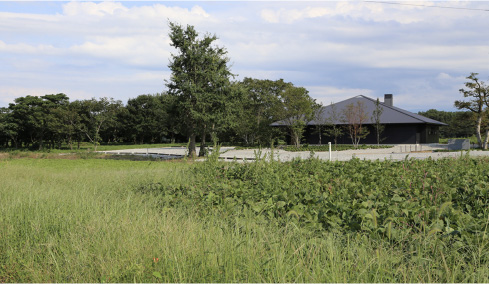 Lee veil Bosque
2012 (Ishikawa, Japan)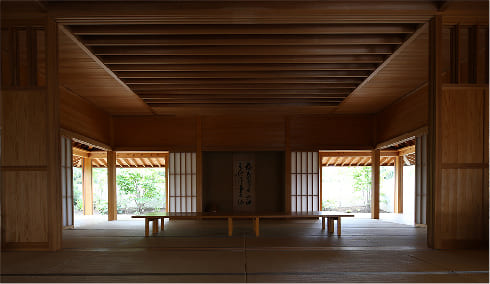 Reception Hall and Priest's Living Quarters of Shoukou-ji
2010 (Tochigi, Japan)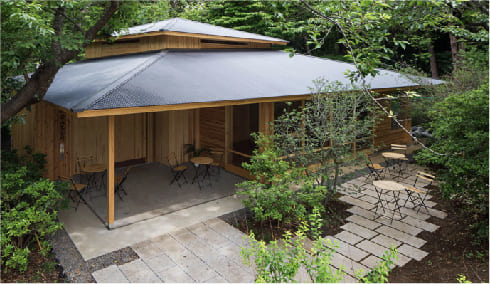 Assembly Hall in Kamakurayama
2015 (Kanagawa, Japan)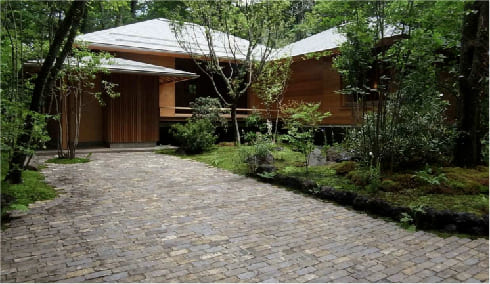 Karinsou
2010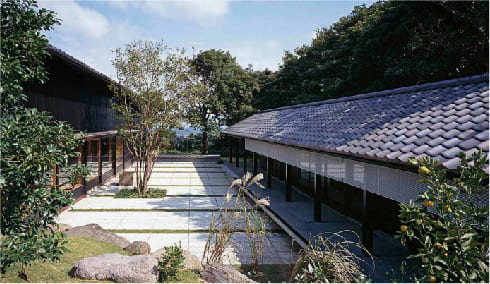 Seminar House in Kashima
2010 (Ibaraki, Japan)