Sanuki Ryokusou has a kitchen where you can enjoy preparing meals.
We have a full set of kitchen utensils and you can enjoy grocery shopping at the neighborhood supermarket.
We also recommend the nearby restaurants that gaze out into the ocean.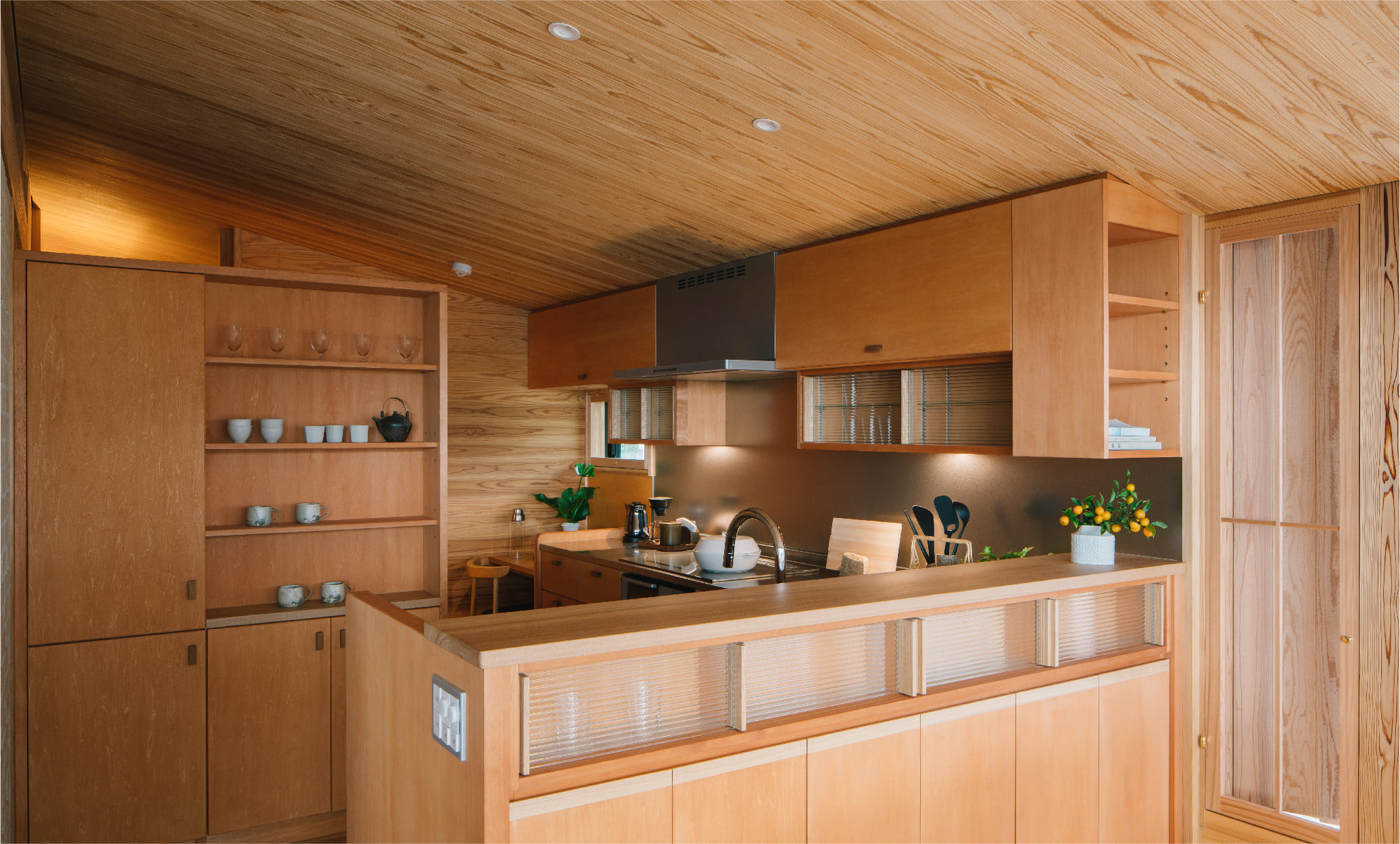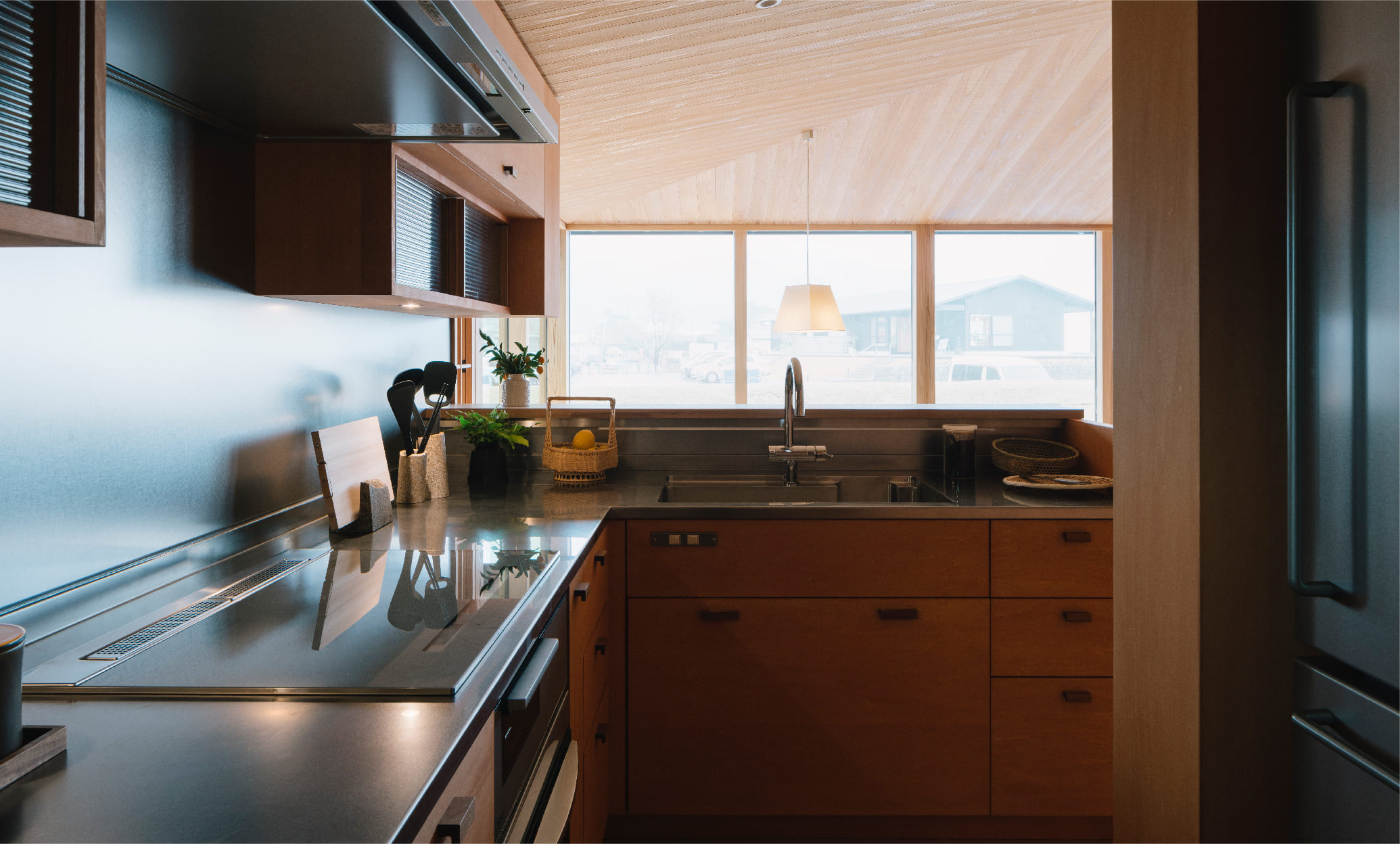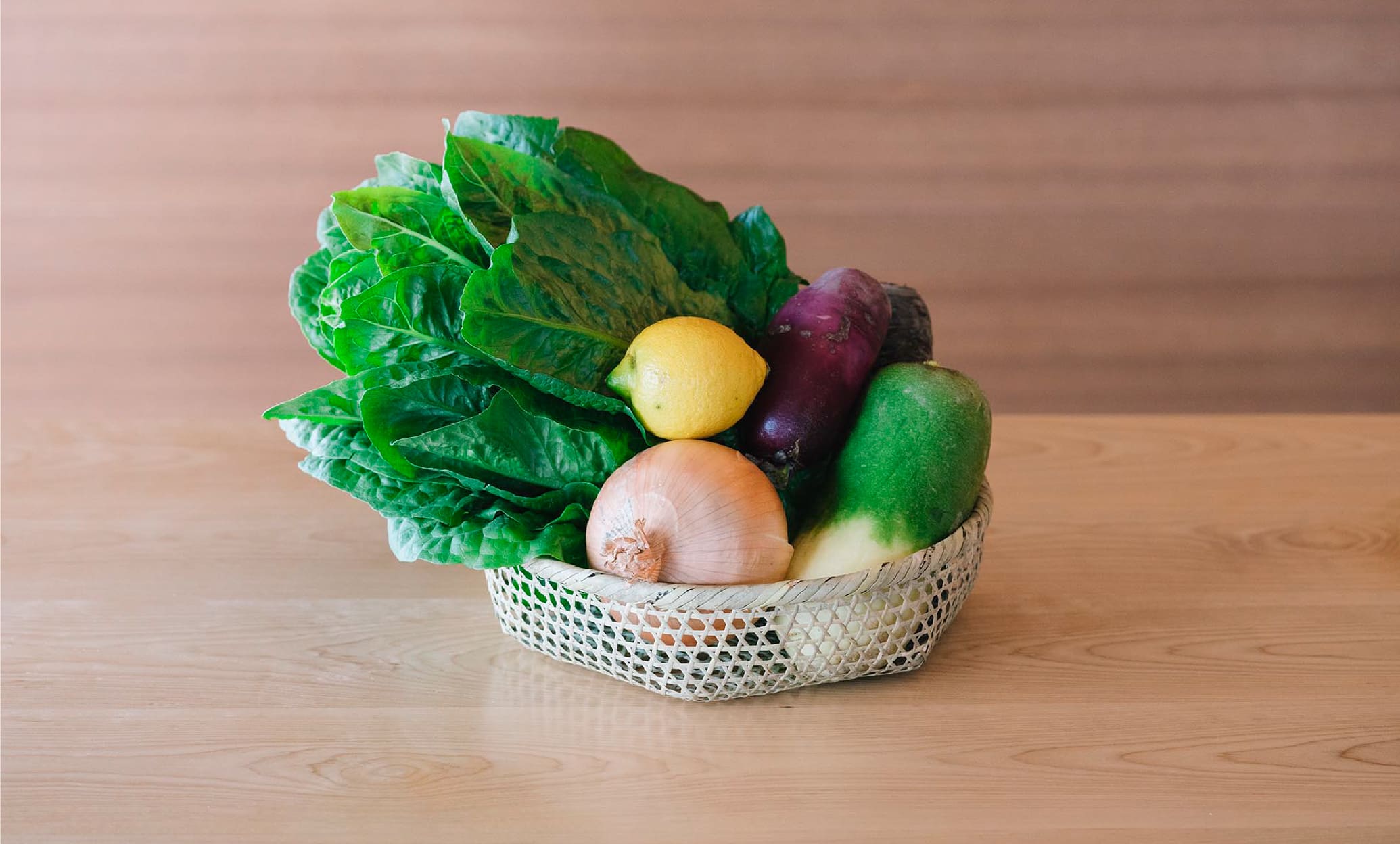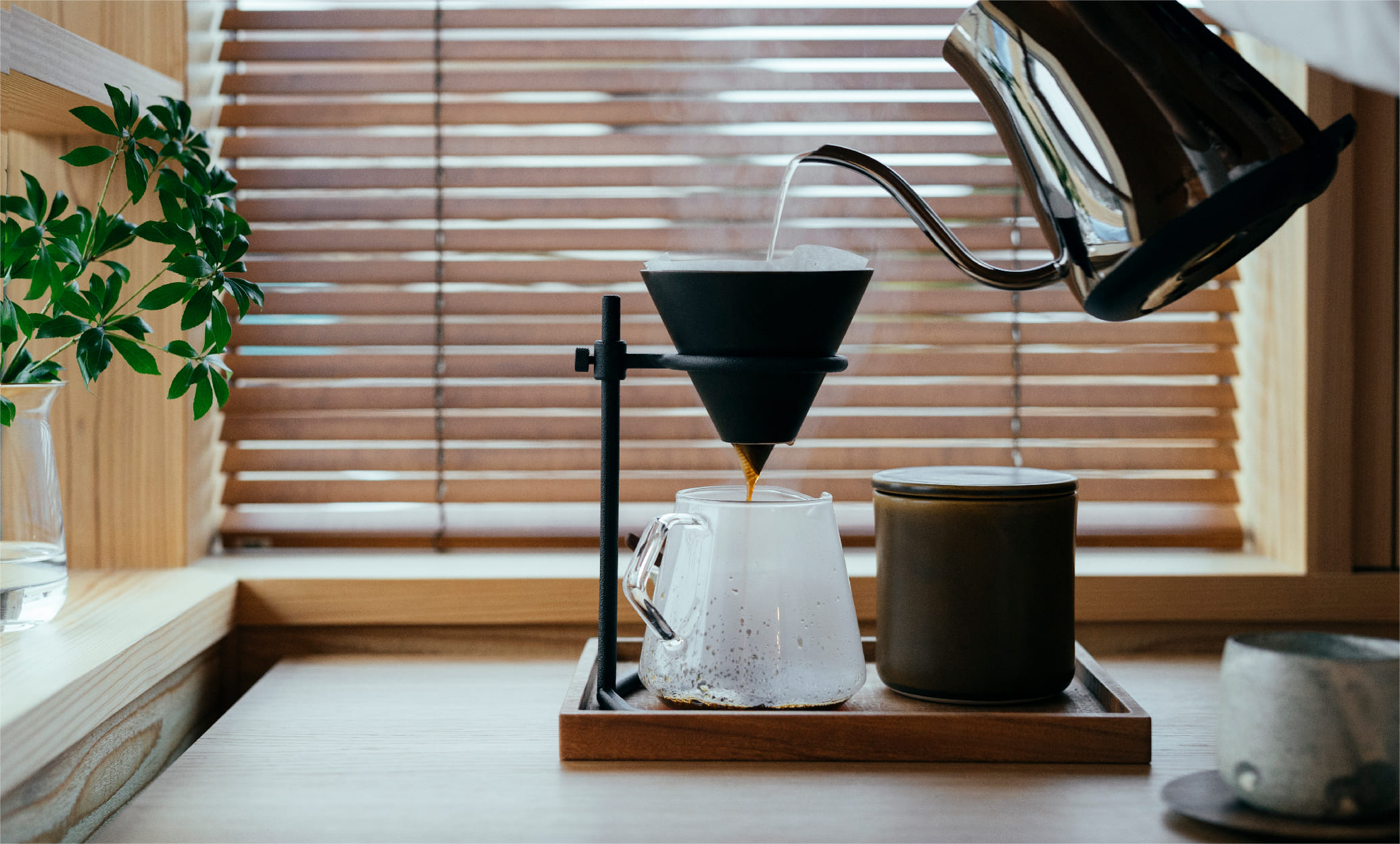 Have fun cooking.
Use local ingredients and cook in this L-shaped kitchen that considers the line of flow. Relax with the view of the outdoors from the kitchen. At the nearby local supermarket "Imagawa Shopping Store", there is an abundance of in-season fish caught in Hiuchinada as well as local vegetables, fruits etc. Take advantage of the in-season taste.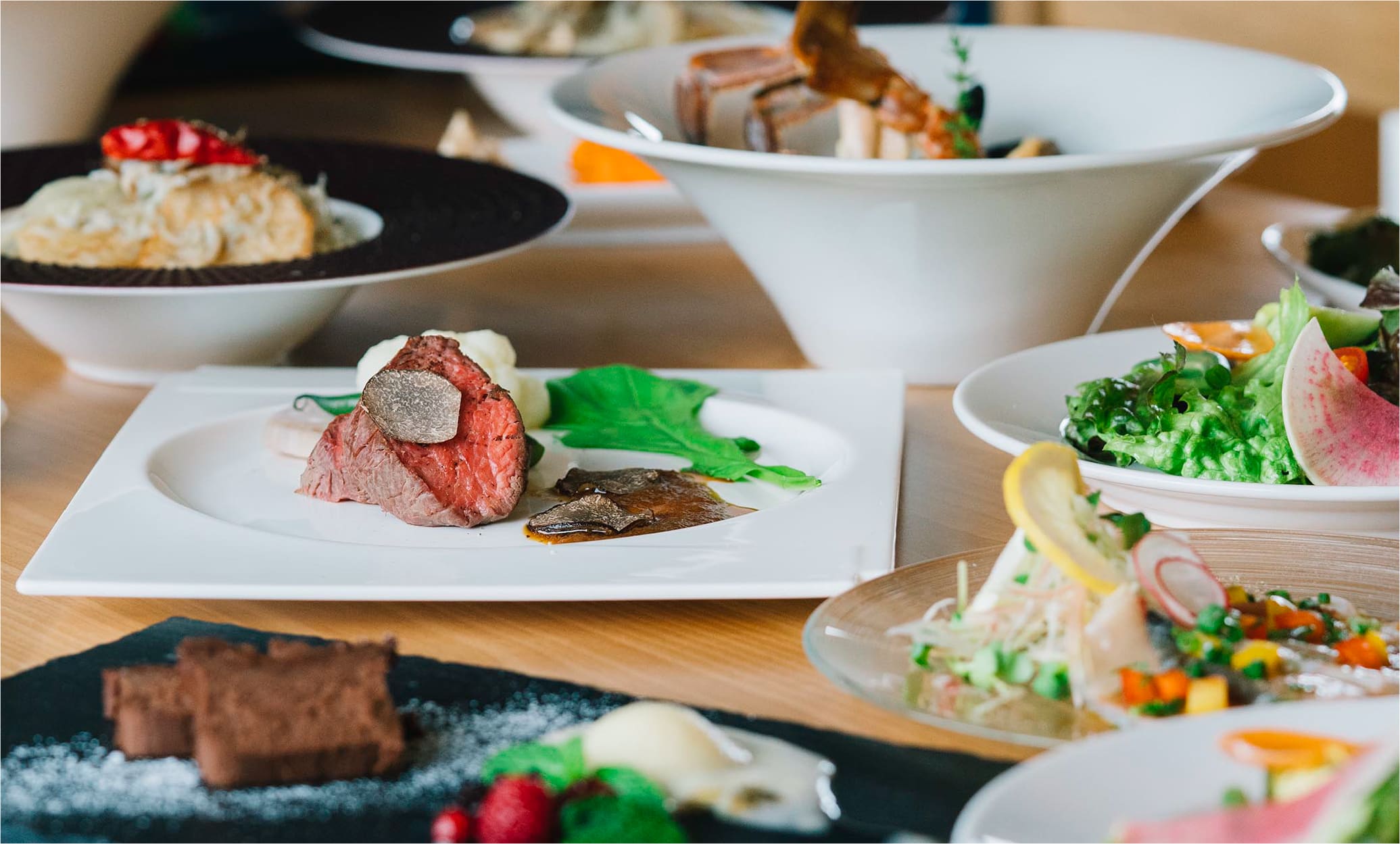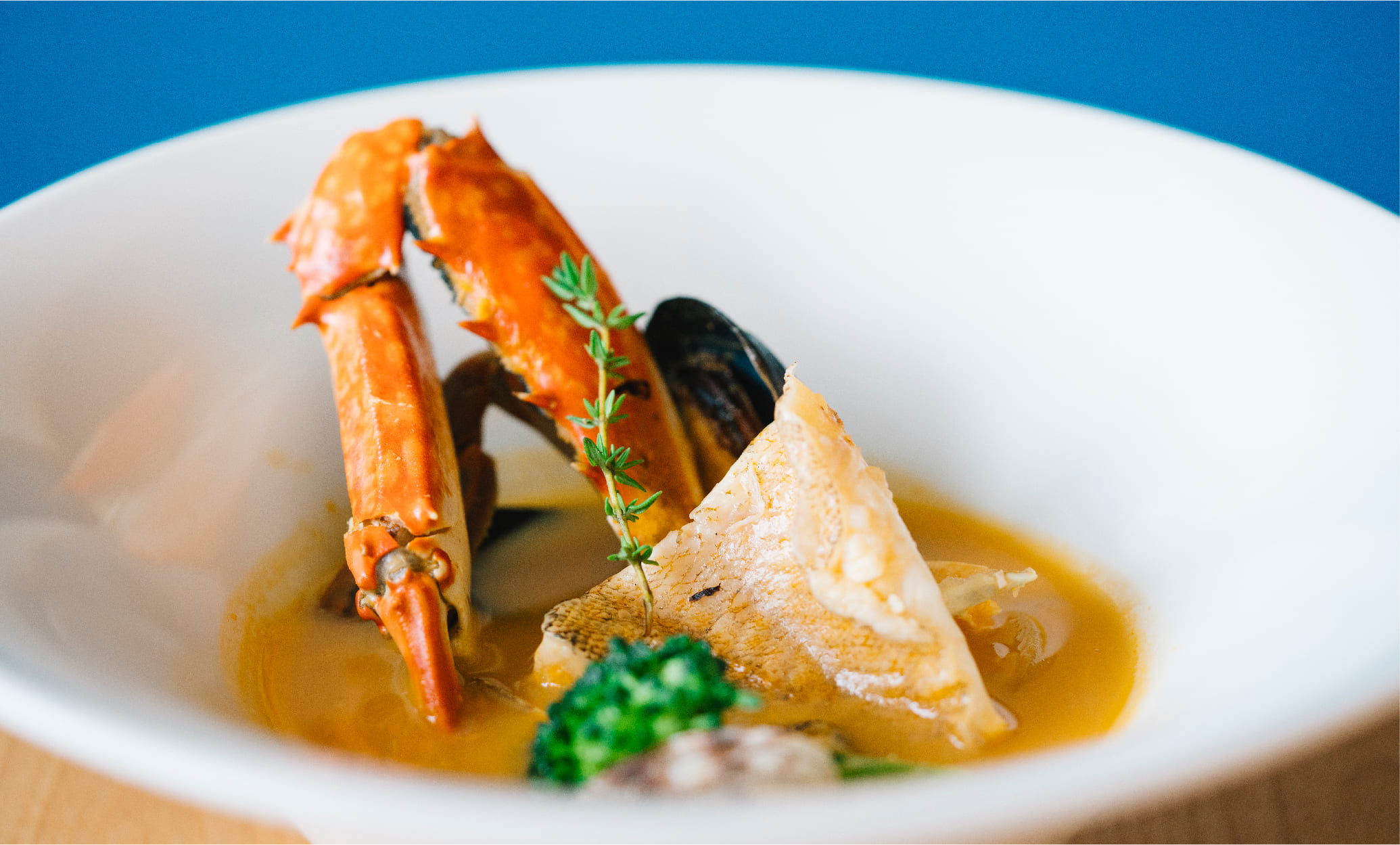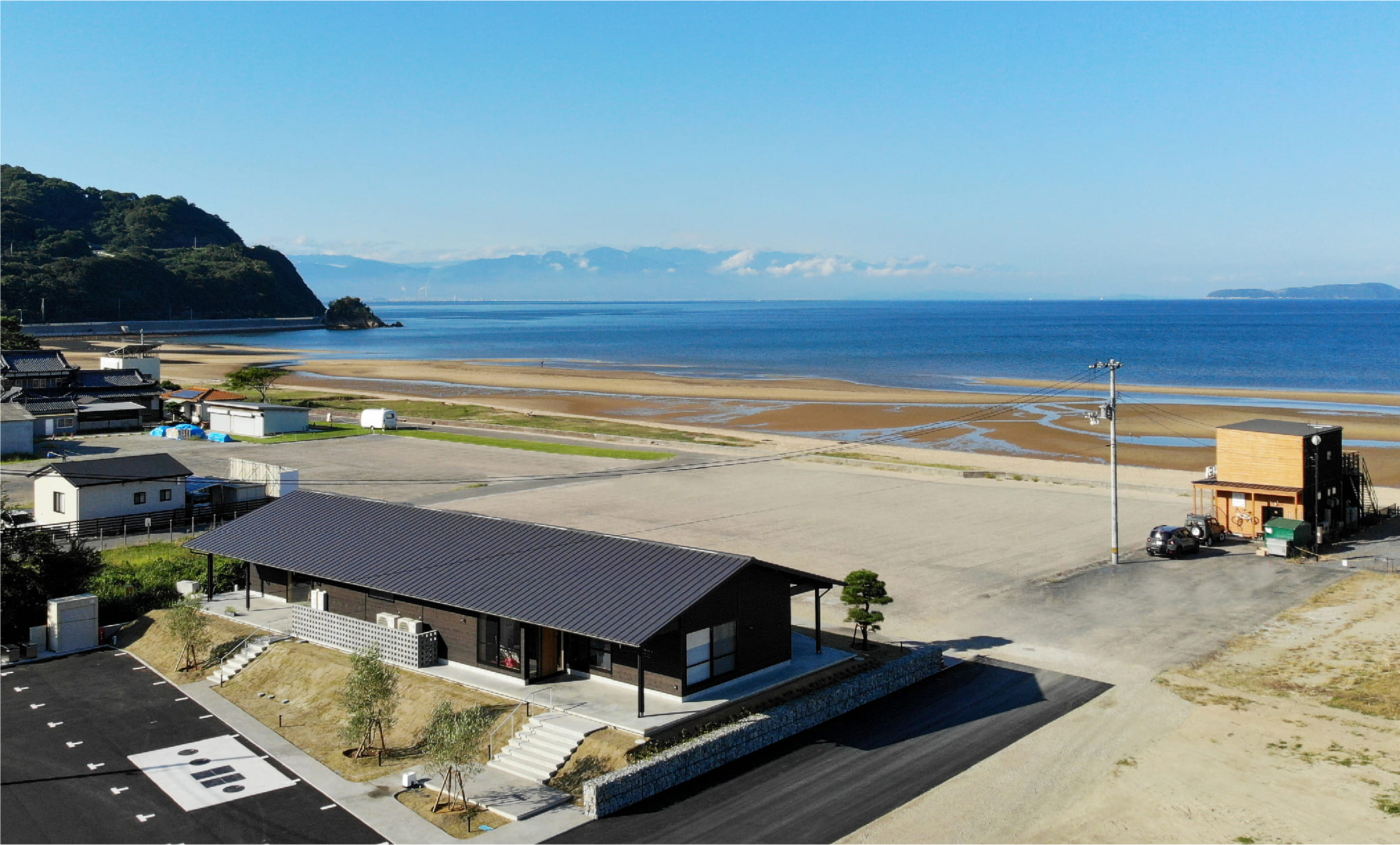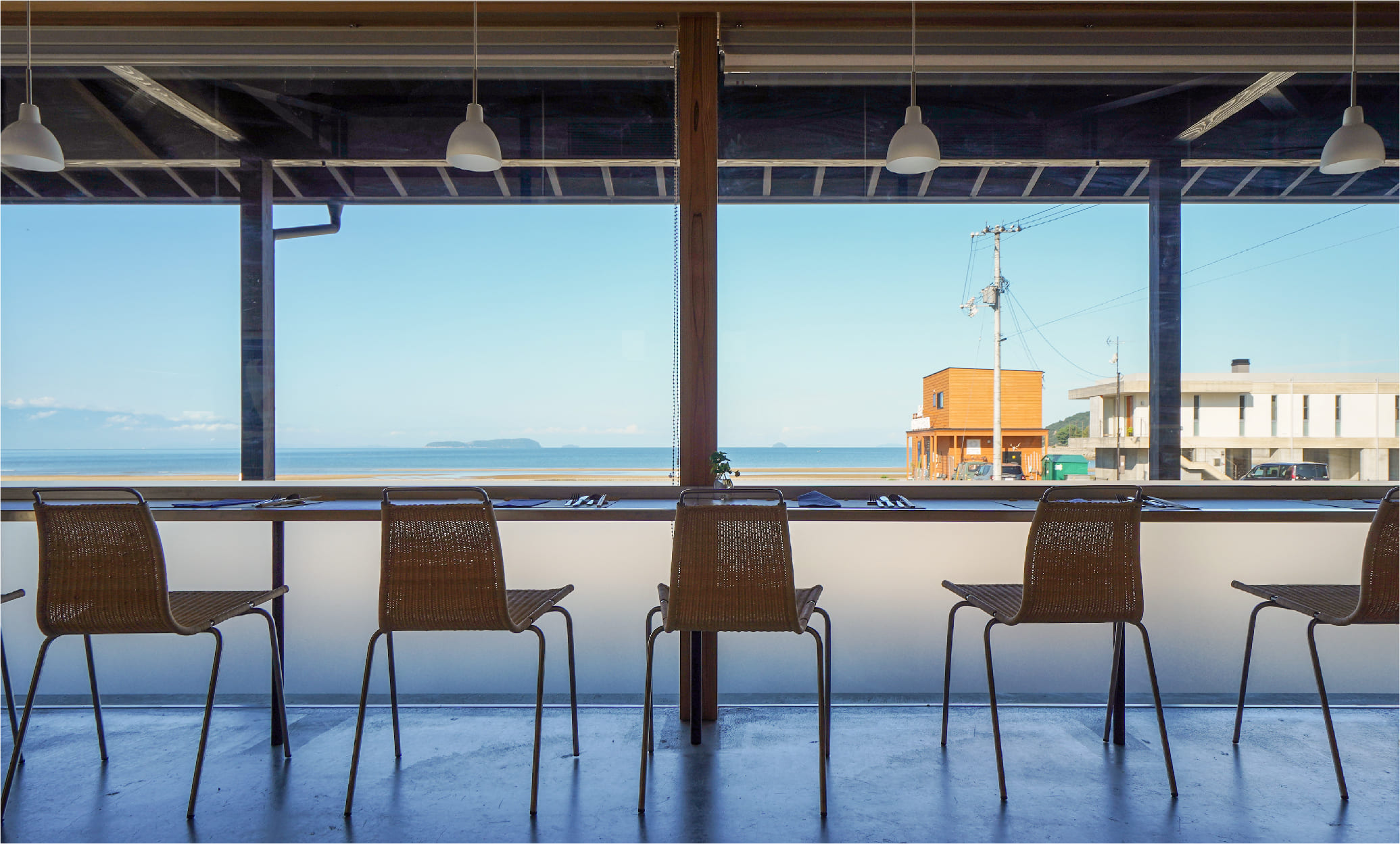 Dine at local shops.
Within walking distance from Sanuki Ryokusou lies "Setouchi Kitchen", which uses ingredients from the Mediterranean Sea. Taste the menu that utilizes fish from the Seto Inland Sea and organic vegetables and citrus.